About this Product
Have you joined the gnome craze these days? Then I have something for you. Introducing our delightful felted gnome keychain- a whimsical accessory that adds charm to your everyday essentials. Handcrafted with precision and adorned with vibrant colors, this gnome keychain brings a touch of good luck and magic wherever you go, Compact yet full of character, its the perfect companion to keep your keys or bag both stylish and enchanting. Elevate your daily routine with this adorable felted creation. They make wonderful little stocking stuffer gifts as well for the holidays.
Meet the Maker
Hi, my name is Jessica Kelly and I am the creator and owner of nexusknits. Im a wife and mom of two children. I have crocheted for over 40 years and been knitting for over 20. My first love is crochet so I easily go that way when I think of designs for hats and things. But as I look at designs depending on the look and what it is I will choose either knit or crochet. You will find a lot of what I have currently is crochet made more than knitting as it is faster and what it is makes it easier for me to complete in a short amount of time by crochet. Though a lot of hats at times I will do with knitting. The stitch markers I started making a few years ago for knitters and crocheters are more with knitters in mind but can work for both. Crochet tends to like the locking markers more as you can move them up as you go. I like making small items that are great for gifts and for the home. Most is considered environmentally safe and reusable. Especially since those items are made with material that can be washed and reused numerous times. I have taught people to knit and crochet as well over the years and that is a joy for me too. Young and old. Playing with yarn is a craft that can never get old and I love providing people with a handmade item made with care. Each one is unique. I hope you will find something you love here at nexus knits too. Feel free to contact me if you would like something customized for you that you see and I will do my best to help you out.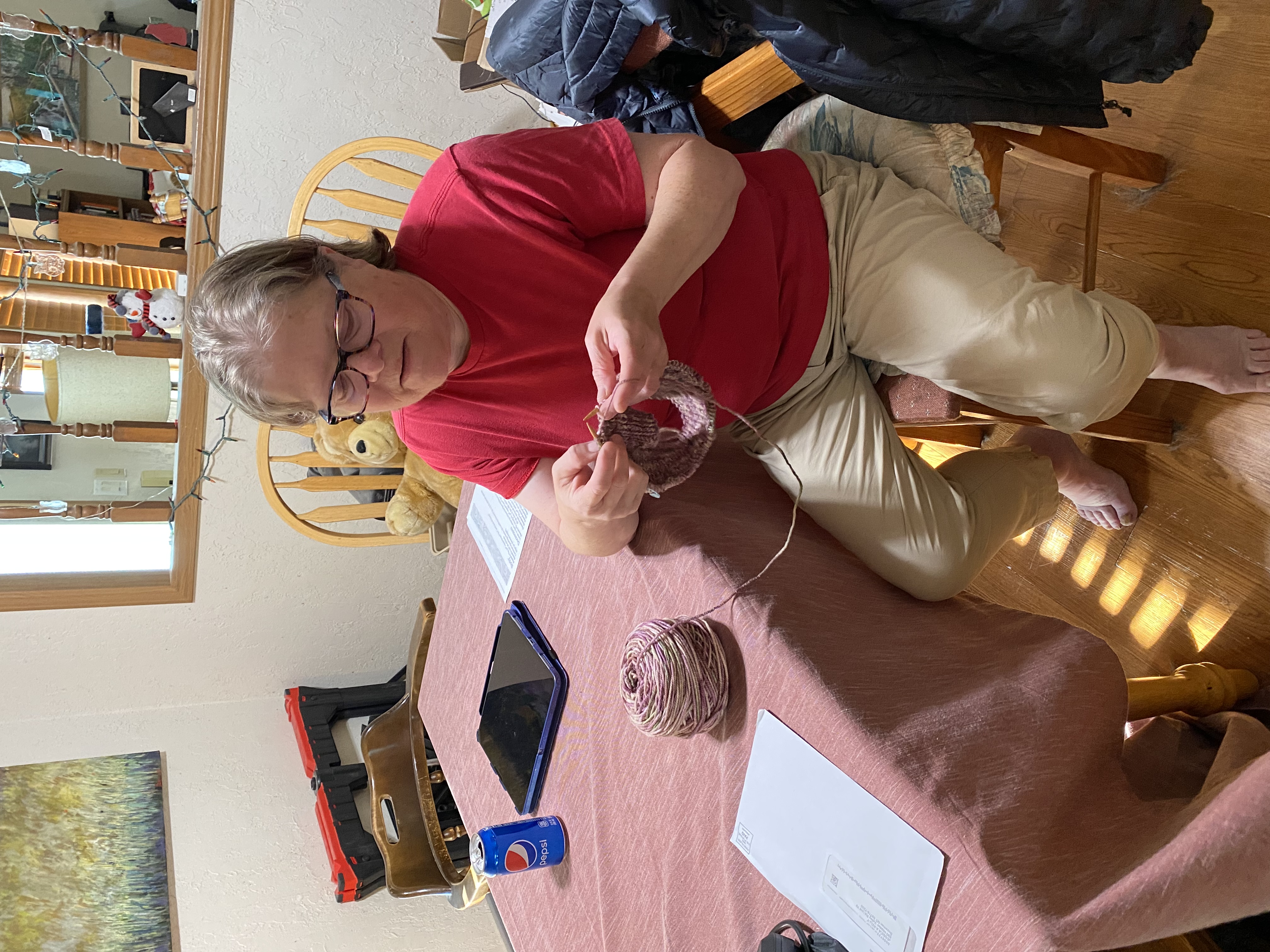 How it's Made
I used a felted gnome with a ring on top and added a jump ring to connect the key clasp to it.
Shop Policies
Please contact me if you have any problems including damage with your order. Please photograph damaged products and package.

I make all my products in a safe, pet friendly space.

Shipping: Our stated shipping policy is 3-5 business days unless stated for specific products but please contact us if you have a deadline and I will do my best to accommodate. Tracking and shipping notifications will be sent out after the product has shipped. Entering a incorrect shipping address may delay shipment. Additional fees will incur if a package is returned or has to be rerouted.


Returns: we love happy customers so we gladly accept returns and cancellations. Please note the following conditions:
Cancellations: Request cancellation within 3 hours of placing an order.

Return: Contact within 7 days of delivery. Ship items back within 14 days of delivery with tracking. Buyer is responsible for return shipping costs. Refunds will be made when we receive the return in house. Shipping and handling charge are not refundable.

Please sign in so that we can notify you about a reply